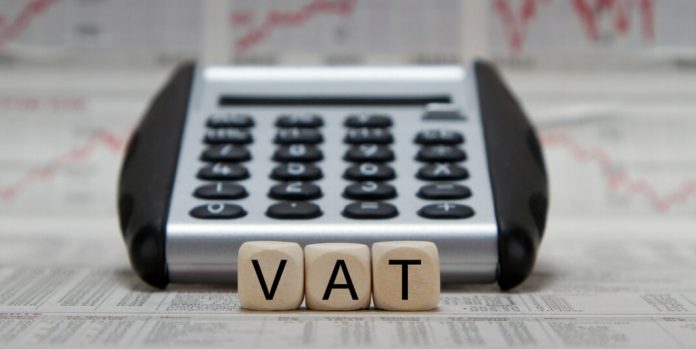 Brief Description of VAT (Value Added Tax)
A VAT is a Multi-Stage tax levied at each stage of the value addition chain, with a provision to allow an input tax credit on tax paid at an earlier stage, which can be appropriated against the VAT liability on the subsequent sale
Registration and payment of Taxes under VAT ACT can be of two types
1. Registration and payment of Taxes under Full VAT.




2. Registration and payment of Taxes under Composition Tax.
At the time of Registration, the option has to be selected – Full VAT or Composition Tax.
However, no registration is required where the annual turnover is below Rs 5 Lacs. While if the business is carrying out inter-state sales, regardless of the quantum of turnover, the company is mandatorily required to register itself.
Applicability
A VAT is applicable to those who are into the business of Sales/ Manufacturing/ Distributors/ Wholesalers/ Software Industry (Direct Exports).
Click here How to register your Business in Karnataka with the VAT Department
Forms to be filled
VAT Form 1
VAT form 4 for Partnership (along with Form 1)
VAT for 3 for additional Places of Business (along with Form 1)
Information/Documents required for filling up Registration Forms
1. Name of the Dealer




2. Name of The Company




3. Postal Address




4. Telephone No




5. eMail Address




6. Details of Director/ Managing Director/ Partners / Proprietor – Address,Ph.No, eMail ID




7. Details of Authorized Signatory




8. Nature of Business




9. Date of Commencement of Business




10. Date of Birth / Date of Incorporation – (in case of Company)




11. PAN No of Partnership firm




12. Commodities description




13. Bank Account details




14. List of Directors (in case of Companies)




15. Details of the Company / Individual – in case of Proprietorship
The application forms to be supported by the following documents
1. Incorporation Certificate of Company (in the case of Companies)
2. MoA & AoA (in case of Companies)
3. Rental Agreement/ Lease Agreement of Company / Proprietorship
4. Company PAN Card / Individual PAN card in case of Proprietorship
5. Address Proof of Director – Lease / Rental Agreement
6. ID Proof of Director – Pan Card / Election Card/ Passport/ Driving License
7. Registration copies with other Departments like. VAT, PT, Labor Dept.
8. A true copy of Board resolution empowering company representatives as Authorized Signatories.
9. Partnership Deed in case of Partnership firm
10. Passport size Photograph of Director
The Name Board of the company / Office would require to be displayed.
How to Apply
Initially, an online application is to be registered at www.ctax.kar.nic.in. While submitting Online you have to pick the LVO No. (LVO – Local Vat Office). LVO will be based on the PIN code of the locality where the Company / Office situated.
After receiving the Online form VAT Commissioner of that LVO will allow the work to the VAT Inspector. VAT Inspector would carry out a physical Inspection of the premises and verify all original documents. On satisfaction Company/ Proprietorship firm will be allotted TIN No. (Tax Payer's Identification No.) & will be given a VAT registration certificate. Composition Dealer will be given a certificate called Form VAT 8. A Dealer registered under composition tax is not entitled to collect tax & cannot avail of the input Tax credit.
Also read, How to get an Office space for rent in Bangalore
Apart from nominal registration fees, a security Deposit would be determined by the VAT Inspector at the time of Registration based on the expected turnover which is refundable on surrender of the registration.
Filing of VAT Returns
VAT returns will be filed on the Monthly or Quarterly basis.
Company / Proprietorship firm with turnover within 15 lakhs is required to file returns on a Quarterly basis. Turnover of more than 15 lakhs per annum is required to file returns on a monthly basis
VAT form 100 is used for filing monthly returns
VAT Form 120 will be filed monthly / quarterly registered under composition tax
Monthly Returns has to be filed within 20th of succeeding month.
Quarterly Returns has to be filed within 15th of succeeding month of every quarter.
Filing of returns in VAT 120 is within 15 days after the end of the relevant month.