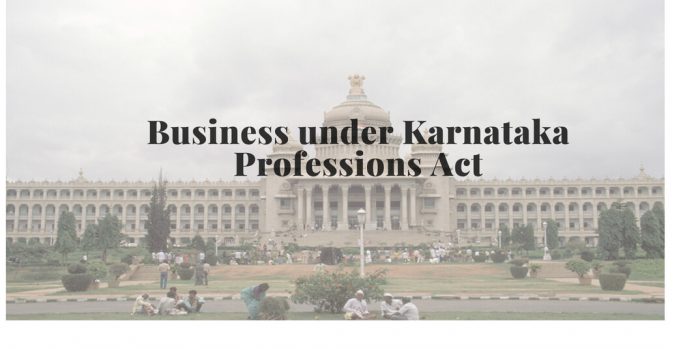 Registrations required under the Act
All businesses in Karnataka regardless of whether they employ 1 or 1000 persons are required to register their business under this Act.
Business has two types of licensing under the Karnataka Professions, Trades, Callings and Employment Act. ONE to enroll its business as a legitimate undertaking and SECOND to be eligible as an employer, whereby the business is obliged to make deductions from monthly salaries and remit as also file monthly and Annual Returns with the professional tax Authorities.
Two application Forms are to be duly completed with supporting authenticated documents to make an application for business enrollment and license to employ. They are Form 1 and Form 2 as prescribed by the PT Act.
Typically the jurisdiction of the PT Officer is based on the locality in which the business is housed from. Click here Register your Business in Karnataka with the VAT Department
Documents & Information to support the Application
1. Certificate of Incorporation, in case of companies
2. MOA and AOA in case of companies/Partnership deed in case of partnership firm
3. List of Directors/Partners with the details of Name, residential address, photo (2 passport size copies)
4. Identity proofs for directors/Partners like, driving licenses, passport, ration card, election card with photos
5. List of employees with their gross salary details
6. If the directors are not promoters of the company, a copy of Form-32 filed with ROC towards appointment as directors
7. If there is any change in the address of the company, a copy of Form-18 filed with ROC
8. If the place of business is a leased premise, lease agreement
9. If the place of business is in an own building, tax paid receipt copy
10. A fee of Rs.2,500/- towards Profession Tax for the company
11. Monthly return in Form-5A along with Profession tax deducted from the employee's salary, if any.
12. Copy of pan allotment letter/PAN card
13. Copy of Bank statement from the date of establishment of the business.
Information required for filling in the content of Form 1 and Form 2
1. Name of the Company
2. Full Postal Address
3. Class of Employer – Individual/Partner/Firm/Company/Corporation/Society/ Club and Association/Others Specify
4. Status of the person signing the application – Proprietor/Partner/Principal Officer/Agent/Managers/Director/Secretary/Others specify
5. Date of Birth and Age –
In case of individuals – Date of Birth and age
In case of Companies – Date of incorporation
In case of other organizations – Date of commencement of business
6. Nature of Business –
7. Period of standing in the business – a number of years and months
8. Number of other places of works with address
9. The annual turnover of all sales/purchases
10. Number of workers engaged in the factory
11. Number of employees in the establishment
12. If Co-operative society – State level/District level/Taluk level
13. Number of Vehicles for which permit under M.V. Act is held – 3 wheelers/ Trucks/Buses
14. Enrolment number of the previous certificate, if any
15. The ground on which revision, if any, is sought
Also read, Land acquisition Act provisions not applicable to acquisitions made under National Highways Act