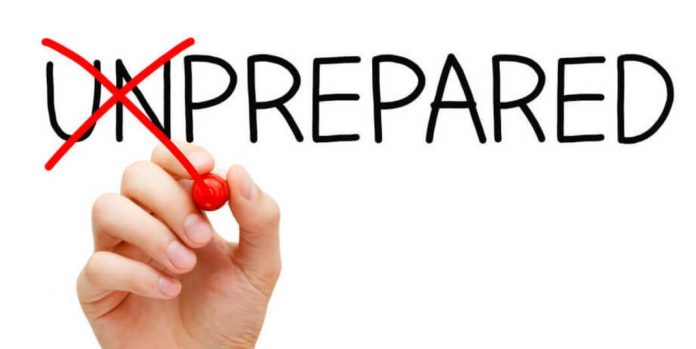 Customer Relationship Management (CRM) applications come with its own unique challenges when we try to implement for Indian SMEs. The sales function is the same, in what way, a CRM implementation differs for SME. Let us check out. Smartphone invasion has made a tectonic shift in Tech space and is a great leveler of technology between enterprises and SMEs. However, SMEs have their own unique challenges in managing their business which need to be considered before constructing a proper solution.
The owner is the First Sales Person
In an Indian environment, Sales is being driven by the Owner in case of SME. The owner, be it director, CEO, Partner, Proprietor. Sales are one of the many hats he/she is wearing in driving the business growth and sales is not fully process driven.
Shared responsibility of Sales
As we have already identified, many salespeople are coming through the ranks of operations and many sales are consultative in nature and go by the credibility of the seller. Of course, there are exceptions but SMEs are running on a tight budget and thin margin and can't afford to make mistakes in pricing and hence deal closure always rest with top management.
Task Management
There are many SMEs in the country who are managing sales by managing tasks. This is especially true when service is commoditized and you are handling a large number of one time customers.
Floating Team and shrinking employee tenure
Let us face it. There are no specialized dedicated resources in SMEs and the positions and employment tenure are very dynamic based on market volatility.
Security
SMEs market is a highly competitive one with each business vying for their share of the market. Their business is highly priced sensitive and requires the security of enterprise level.
Convenience
CRM for SME should be simple to understand and easy to implement in a very short cycle. It should reduce the Teams effort greatly and should not be "another" Task by itself. SMEs are most sensitive to employee resistance and will always prefer incremental improvement. Any new system which radically changes the function is bound to fail and put the business into risk.
This poses unique challenges in the implementation of CRM for SME segment. A successful CRM for this segment must match the following criteria's.
It should be affordable with nil/less Capex and preferably use existing infrastructure.
It should afford a cost-effective solution for adding and reducing the team members at shorter notice.
Communication and status update need of SME is far higher as many decisions are top driven which can't be fully articulated down the line. Hence it is preferable to have a mobile update in real time.
Task Management should be strong forte.
A system preferably automates the reporting and reduces the number of paper works and provide more "action" time.
Need complete visibility of Sales Team activities is it clocking time, commuting, honoring of the meeting, Demo commitments, etc., is a must. Equally important is coordination with accounts and operations team.
Enterprise level security is a must
It should be easy to understand and simple to implement with least disturbance (read resistance). SMEs can't afford big failures!!
And lastly, considering the cautious approach of SMEs, CRMs cost-benefit ratio should be undisputable
Implementing a CRM is a first step in organizing the function and planning for long-term growth.
This article is published for educational purposes only.
Resolve and its team has in-depth experience in the domain and have worked with SME's and appreciate their difficulties and wish to offer products and services that are designed specifically to meet their needs. Our products are highly configurable to suit existing practices rather than attempting the business to force fit any notion of best practice. The software is based on a Mobile-first paradigm considering the widespread adoption of smartphones. The customer comes first and can decide to take only ONE product and pay only for that or with the Single Sign-On feature can incrementally add more products as is required by him as and when he needs the same. This way the price function ratio is fully optimized. In any case, the prices are set at highly affordable rates so that cost is not an inhibitor for customer adoption.