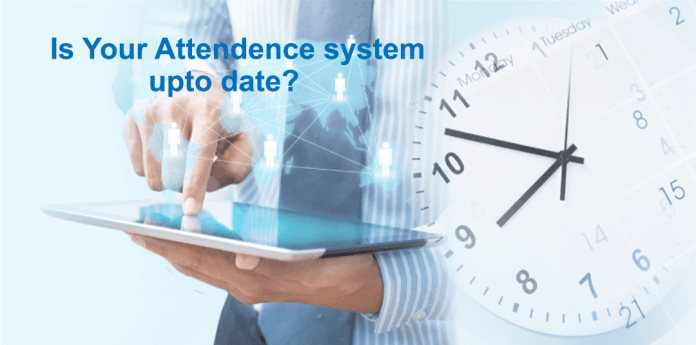 Your attendance serves more than just reporting of your employees. It develops the culture of common working in a specified place and time amongst the team of individuals for the benefit of a common goal.
A major expense item of companies nowadays is its salary bill. For most of the SMEs definitely, it is one of the top three expense items while for many it is number one in their expense list.
Any habitual absence and late coming affects the productivity of all Team members and affects the overall culture and atmosphere.
Read More, How to Manage AWOL in small business?
Having said that, does it need to be the same for a salesperson and say an in-house accountant? There are many factors which affect the timing of a class of employees in any Organisation especially in the case of SMEs.
Factors affecting Attendance timings
Front Office work based on declared customer visit hours
Customer-facing function be it sales or field support or logistics
Backend deliverables based on committed deadlines
Seasonal pressures based on job nature like the audit period, the Festive season for consumer goods sales, etc.,
Offshore work requiring to work on Client Timings
24 hours of work covered by shifts
Research & Development work requiring to work on stretched hours
And finally general Traffic and Distance
Get the Finest attendance system here
Challenges posed by Client facing Jobs
There are many client-facing positions which require you to work on client timings.
This poses three unique challenges
Having a different policy for different functions
Recording of work done on unscheduled hours
Recording of work done outside office space
Read More, Trends in Time & Attendance Systems
Questions posed by Management & HR
Now from a management perspective, we have to answer the following questions
How can I have a system which allows different timings for different roles and different locations?
Can I have a comprehensive attendance policy embedded in the system itself?
I want my office staff to use only biometric and my field staff to use the only mobile for reporting and sign off. How to enable it?
Can the supervisory attendance have the check and balance?
How to record break hours of field staff?
How to record and manage late coming, early goers, extended lunch breaks?
How to declare and manage different workdays for different teams?
Can I get a visible attendance of who has reported to duty on time, late reporting and absentees? Preferably on my mobile?
Who are all habitual leave-takers and latecomers?
Who really works and who are punctual?
Is there a visible change in the attendance trend of an employee? Is there anything management can do on time to avoid damage?
How to fix attendance responsibility down the line and not making it HR centric?
Get the Finest attendance system here
How to manage my Teams Leave?
Any of the leaves go unaccounted?
How to avoid delay in leave communication?
Is there a visible change in the left trend of an employee?
How to manage comp off & excessive Personal Time off (PTO)?
Can I manage a comprehensive leave policy and ensure desirable leave trend?
How to manage my compliance & record maintenance?
What is our leave salary commitment? Is our policy appropriate for the manpower strength and work demand?
Read More, Leave Management System
Real-time Leave Records
Questions Posed by Finance
Can the employee's movement be correlated with employee conveyance claims?
Whether our employee movement register provides any insight?
How to integrate my attendance to Payroll?
Can we have a daily or weekly closure to avoid unnecessary Payroll processing delay?
Read, Outsourced Payroll Services
Questions Posed by Employees
Whether one system for all makes any sense to people doing different jobs?
How do I know that I am marked presence for the day?
Why there is a salary processing delay? And why I am questioned about my attendance after many weeks? Is there a system or witch-hunting?
Do I get any acknowledgment on my leave application and what is my leave status?
Is enough information shared on time to self-regulate and self-correct?
Factors to be considered for a good attendance system
It should allow multiple work days and work hours for different sets of employees and should allow you to comprehensively capture your attendance and leave policies.
Should be mobile friendly.
It should allow multi-mode of capturing attendance and enable the integration of attendance captured in different networks.
It should provide visibility of attendance to the employee himself and facilitate updates in a seamless manner.
It should provide and facilitate to correct and update records on a daily basis and resolve disputes then and there.
It should provide visibility to the management of attendance movements and trends wherever they are.
It should allow the use of existing infrastructure to be its access card, biometric of different vendors in different locations and provide an integrated view of the attendance with enterprise-level security
Finally, it should be affordable with a clear cost-benefit ratio.
Implementing a good attendance system goes in a long way nurturing a good organizations culture and gets credibility to HR function and gaining employees' confidence. A good attendance system is not just about attendance!!
Also read, Attendance Management Solutions
This article is published for educational purposes only.
Resolve and its team has in-depth experience in the domain and have worked with SME's and appreciate their difficulties and wish to offer products and services that are designed specifically to meet their needs. Our products are highly configurable to suit existing practices rather than attempting the business to force-fit any notion of best practice. The software is based on a Mobile-first paradigm considering the widespread adoption of smartphones. The customer comes first and can decide to take only ONE product and pay only for that or with the Single-Sign-On feature can incrementally add more products as is required by him as and when he needs the same. This way the price function ratio is fully optimized. In any case, the prices are set at highly affordable rates so that cost is not an inhibitor for customer adoption.
Read more, Attendance Management System