Cluster of Small Teams


Attendance Resolved!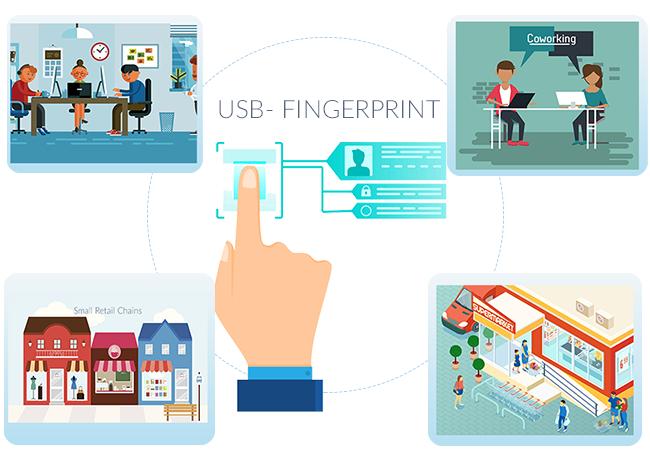 Attendance for Small Teams
USB Fingerprint device is useful for small setups like retail chains, co-working spaces and is an inexpensive option as compared to a Bio Metric device. Usually, Bio Metric devices also act as Access control to the premises while USB Fingerprint is to record the presence of an employee at the location only. The USB device is connected to a computer or Laptop at the location. In retail chain operations, a comprehensive view of attendance can be remotely viewed at the Central Hub.